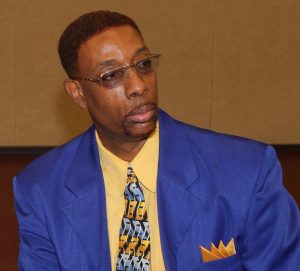 This man of GOD was dead in his mother's womb for over two weeks.  After being born with high blood pressure, pneumonia, hepatitis, and sugar diabetes, the doctors said, "If he lives he will be a vegetable."  However, God had another plan for his life.
Dr. JW Webster has been a minister of the Gospel for over 40 years.  He has a fruitful Pastoral, Prophetic, and Teaching ministry.  He is an ordained Apostle, having received his Masters Degree from Grace Prophetic Bible College located in Rockford, IL.  He received his Th.D. and Ph.D. from Tabernacle Bible College and Seminary located in Tampa, FL.
He is the Senior Pastor and Founder of One Hundred Fold Messianic Assembly in Tempe, Arizona. He also serves as the Executive Director of One Hundred Fold Fellowship, a Fivefold Ministry Covering for Pastor's and Churches.  He's the author of, "A Husband After God's Own Heart: The Forgotten Gift,"  the first of a three book series.  He's the President and Founder of Teleios Training Center (TTC), an online Bible Training Center that's known for "Setting The Record Straight." 

Apostle JW Webster resides in Gilbert, AZ.